Our Mission
01
Introduce the etiquettes of hospitality in treating patients of diverse territorial origins
02
Satisfy the unmet hospitality need of global patients seeking healthcare at their choice destinations
03
Establish Smile Spa dental clinic franchises at top brand hotels in low cost countries on turnkey basis
04
Become the first global brand that fuses hospitality with healthcare
The Clinotel Franchise:
Be a part of the beginning!
Clinotel is offering franchise opportunities worldwide at low cost locations. While a Clinotel franchise takes healthcare to the next level, it brings excellent earning opportunities to its franchisees. Clinotel is looking for smart, motivated dental professionals who want to work on cutting edge innovation that is revolutionizing patient experience.
Clinotel franchise will give you the opportunity to make not only an incredible impact on the future of the global healthcare delivery, but generate an impressive return on your investment. We have done all the hard work to get you up and running and on your way to a lucrative business within 3 months of signing up.


Upcoming Projects
The first of the Clinotel SmileSpa clinics are coming up at two exotic locations. The first one is in the proximity of famous Tiger and Wildlife Resorts in Central India, and the second is in a state-of-the-art Five Star Wellness Resort in United Arab Emirates. All Clinotel SmileSpa Clinics boast of highly qualified dental surgeons and friendly and happy staff to make the treatment a lifetime experience. Clinotel franchises will be soon available in all major cities of India followed by other exotic locations worldwide.


India: A Case Study
Taking India as a case scenario, currently there are no dental clinics in India, which meet the JCI (US hospital/clinic accreditation agency) or Trent (UK hospital/clinic accreditation agency) standards, although there are a few hospitals accredited by JCI. While medical tourism to India and high quality hospital infrastructures are exponentially growing in most major Indian cities, the dental tourism is lagging behind because of:
1) Lack of international standard dental clinics; and
2) Effective marketing of dental services

Clinotel plans to grow the dental services infrastructure and meet this huge unmet need. A space worthy of 5 star service standard itself will cost at least $0.5 million or a lot more in a major Indian city. If you wish to establish an international quality dental clinic for international patients at a mere fraction of the cost there is only one place in the planet: Clinotel.net.


International Dental Clinic & Medical Tourism Business Up & Running In 3 Months:
Clinotel will not only get your clinic up and running in 3 months in one of your city's 5 star hotels, but recruit the country's best dental surgeons at zero upfront cost to you. Clinotel will also market your clinic to the International and local patients. Clinotel's alliance with medical tourism facilitators and with Offsurance.com, the world's first and only GDS platform for Medical Tourism will make your dental services available to international patients from North America, Europe and Middle East. Besides the revenues from the dental work, the Clinotel franchisee also earns service fee from the medical tourists visiting for other surgeries and staying in a Clinotel franchise facility.
World's First 5 Star SmileSpa in making
Scroll down and get a flavor of the Clinotel experience that is revolutionizing healthcare, reinventing dentistry, and redefining hospitality


Hotel Lobby: A 5 Star Reception
Clinotel Self Check-In Kiosk
The Brief Wait
Clinotel Hostess Escorts patient to the SmileSpa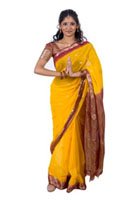 Clinotel SmileSpa Clinic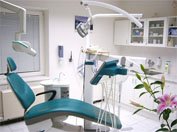 The Treatment
The Satisfied Clinotel Guest